Attention Back Pain & Sciatica Sufferers! Free Back Pain Workshop
"Learn To Manage Low Back Pain & Sciatica Without Medication, Injections, or Surgery"
Saturday, Feb 23rd
10:00 AM
311 NE 8th St, Suite 104 Homestead, FL 33030
Enter Your Info Below To Register For The Workshop

We value your privacy and would never spam you
THIS FREE WORKSHOP  IS FOR YOU IF:
1

You've missed work due to sciatica or back pain

2

You've missed out on family vacation or activities you love because you're afraid of aggravating your sciatica

3

You've found yourself worrying more about your pain, numbness, and tingling rather than living your life.

4

You've TRIED EVERYTHING and just want to get back to normal.
What Do Others Have To Say About The Back Pain Workshop?
"I've been in the military for 14 and a half years. Last January I fell in the shower, because of the fall I have lower back pain. The x-rays showed that I had a compound fracture in my L3. The pain was waking me up at night. My orthopedic surgeon recommended PT. Since I have been treating at Libre Physical Therapy my back pain is almost gone. I can go back to the gym and walk long distances. During physical therapy I have done some exercises to align my hip and strengthen my core. This PT at Libre has been great. I am so happy and appreciate working with them."
Ramon N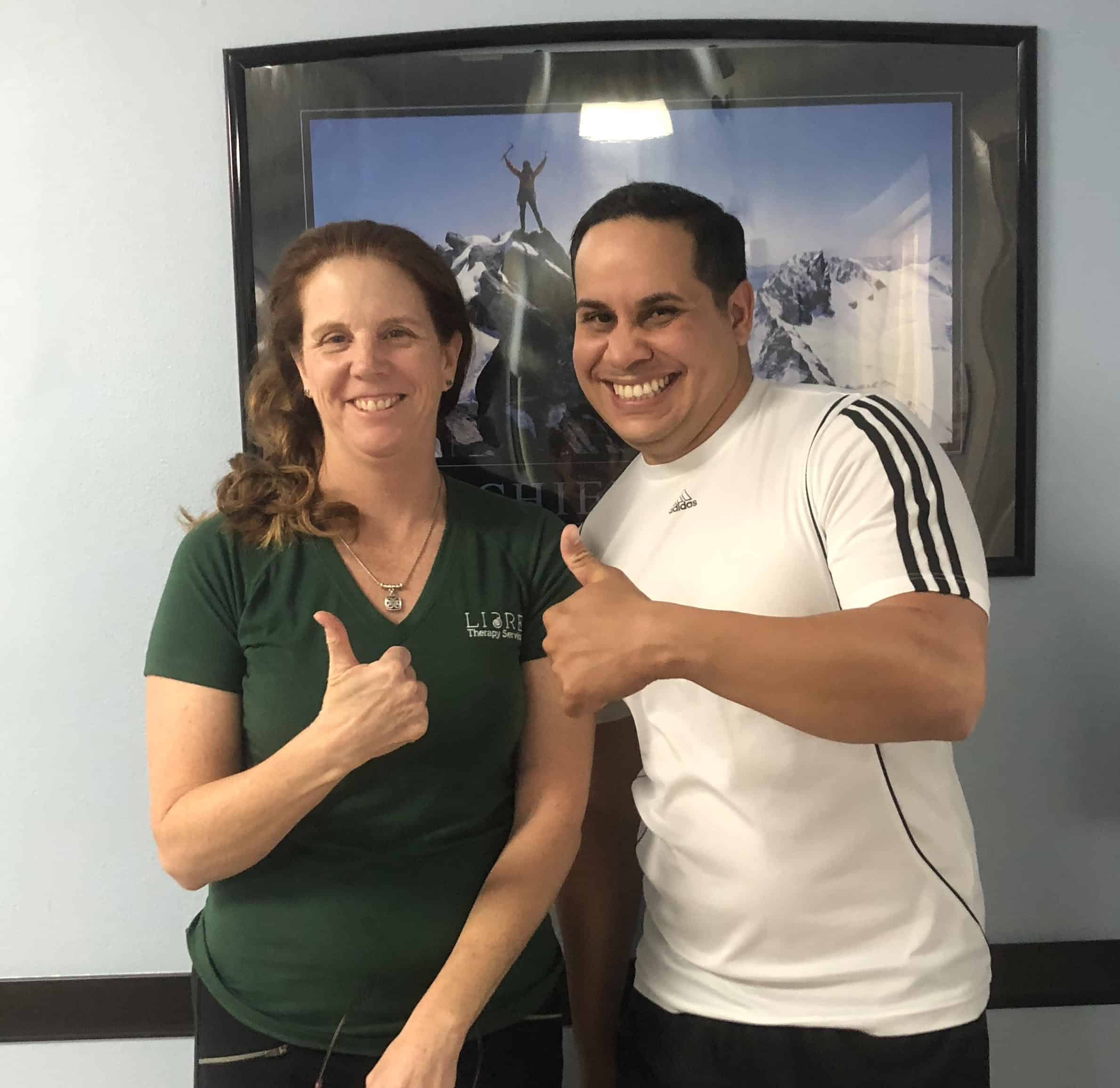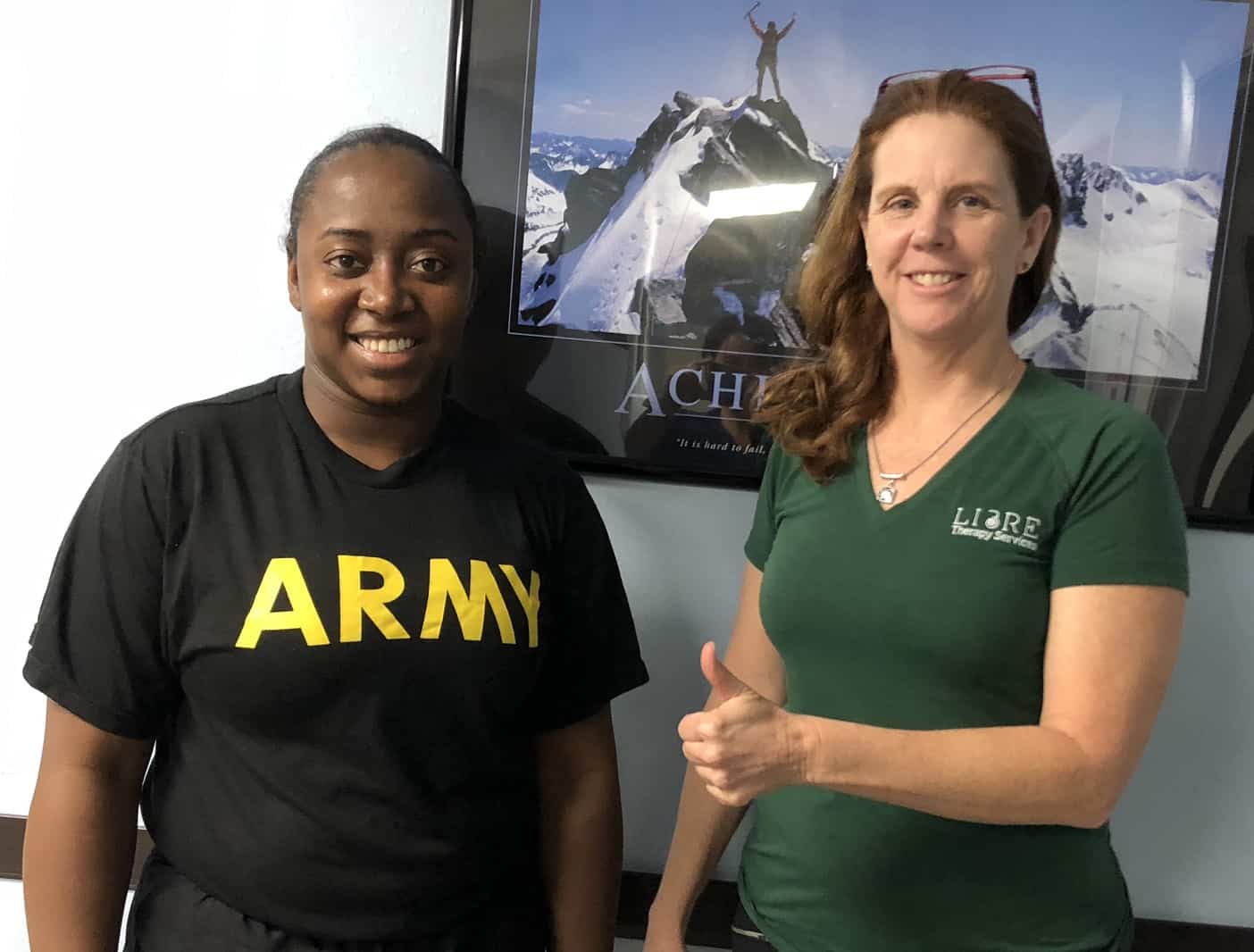 I have attended PT at Libre Physical Therapy for about three weeks. When I first started I scared that I was not physically ready. I have had back issues for almost six years. I've had PT before but stopped in 2016 and the following year I was working out and the next day I couldn't get out of bed. I reported it to the local urgent care and then my PCP, who referred me to have different x-rays taken. I was diagnosed with L5-S1 DDD. I have had three back injections that assisted me with the leg pain, but not my back. After that, I decided to start my physical therapy. I reported and met Lisa, my PT. The changes that I have seen since coming here are amazing. I am now able to bend and able to get out of bed without having to use my arms. I used to not be able to stand for a long duration, but now I am comfortably able to do so without having to get a chair. As a service member working in logistics, bending, reaching, and lifting are important to accomplish my job. So far, I can tell that Lisa will definitely help me even if it takes time to fully recover.
Junie
March 2017, I had right hip surgery to fix a labral tear and bone spurs. August 2017, I became pregnant adding diastasis recti to my post-surgery/ partum condition. I haven't been able to sleep comfortable on my right side or back due to spasm. I also have trouble bending over without feeling a lock sensation in my lower back. I struggled using my core to sit up especially when carrying my baby. Driving aggravates both my lower back and hip making me sore for days. Since starting PT, I have been able to stand straighter without slouching especially when walking. I have slept better/ longer without back pain or hip pain. I can feel that my pelvis is more aligned post therapy which lasts me a few days (my pelvis still shifts upon certain activities easily). My core is getting stronger and I am able to get out of bed easier. The soreness is starting to decrease in length of time. Overall therapy has improved my condition considerably as I continue to strengthen my core and pelvis girdle.
Amanda Q.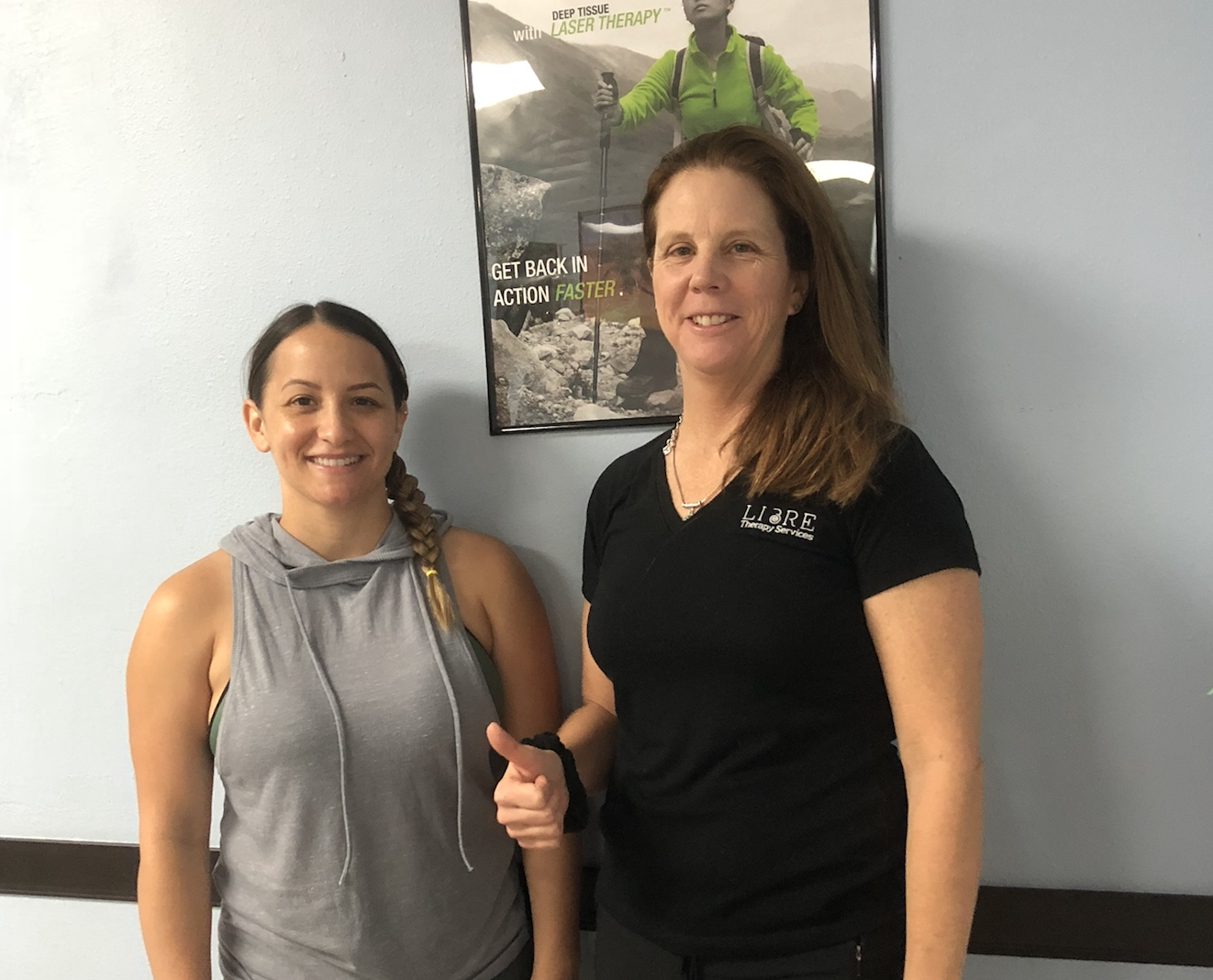 We have limited spots available and space will fill up fast, so register now to avoid missing out.
Enter Your Info Below To Register For The Workshop

We value your privacy and would never spam you